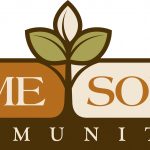 HomeSoutha™s newest neighborhood, Trammel Estates, has a lot to buzz about! Located in the heart of the popular and ever growing Forsyth County, this spot to call home is unbeatable. Just off of exit 13 from GA 400, one of the driving forces behind ita™s desired location is the school district. Daves Creek Elementary was awarded the 2009 Georgia school of excellence designation, and after looking over reviews from some of the parents of children that attend, I can see why. One parenta™s take, aœDaves Creek has dedicated staff and great parents who all strive to make this school the best it can be. The principal is always involved and lends a hand in whatever is needed. The staff is is warm and helpful. Daves Creek won the GA Gold Metal award for 2009! Need I say more!a The test scores go the extra mile in proving that this learning institution truly is one of the best with English, language arts, math and reading all coming in above the state wide average of 91%.
 Another reason to check out Trammel Estates is the fact that the builder is including so many upgrades as standard features. Large patios and decks, low flow toilets, 9 ft ceilings, and hardwood floors in select areas are just a few of the extras that HomeSouth Communities has thrown in for free! This builder was the recipient of the SMC builder of the year award in 2011, and has been recognized time and time again for their expert craftsmanship, livable floor plans, and key locations for their subdivisions. With less than 30 lots to sell and a list of people on the waiting list for appointments to view, now is the time to check out Trammel Estates!
Please call Cameron at (770) 366-1915 or Lori at (678) 858-8449 for more information on this exciting new community!