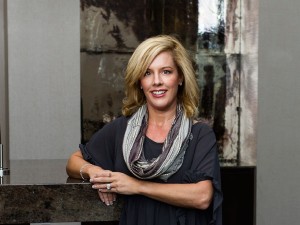 Tamra Wade was recently recognized as one of the "Who's Who" in the latest Atlanta Agent Magazine. Tamra is much more than just a Realtor; she explains how she loves new homes and helping buyers find exactly what they are looking for while saving money along the way.
Tamra Wade and Partners was recognized both this year and last year as being the No. 1 RE/MAX team in Georgia, the No. 9 RE/MAX team in the United States and the No. 17 RE/MAX team in North America. This is a huge accomplishment for this team and for Tamra Wade individually.
Tamra Wade hasn't always been in the real estate business. She began her career in the auto industry. She later transitioned into real estate 16 years ago as an on-site sales agent for a new home community. Her success in selling quickly led to managing communities and later to starting her own real estate team. Now with more than 40 professionals on her team, Tamra Wade and Partners markets and supervises sales & marketing of more than 30 communities for the premier builders in Georgia.
Tamra states in the interview with Atlanta Agent Magazine that "we stay on top of every detail, from the initial startup of the project to the sales transaction." This is what makes Tamra Wade and Partners so unique from others. The ability to stay so involved with builders and sales is evident by her sales numbers from last year, with 391 homes sold and nearly $100 million in total dollar volume.
Tamra stays involved throughout the community. She is also a member of the Georgia Chapter of Professional Women in Building, Greater Atlanta Home Builders Association and Northeast Atlanta Metro association of Realtors (NAMAR). She is able to do all of these things all while being an exceptional, wife, mother of four and stepmother of three, saying she draws her inspiration from her loving and adoring family.
Original Article Here!