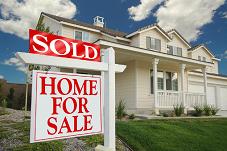 Tamra Wade & Partners will be participating in the REALTOR Nationwide Open House on June 4th and 5th. Please stop by one of our many Open Houses this weekend to see some of the best homes currently on the market. With interest rates around 4.5% right now, there has not been a better time to buy a new home in years!
Please visit us at:
Hanover Place in Alpharatta- call Belinda (404)234-3499 or Cameron (770)366-1915
Cypress Springs in Sugar Hill- call Tim at (678)525-2583
Berkeley Chase in Norcross- call Andrea at (678)608-9800
McGinnis Reserve in Suwanee- call Michelle at (404)328-6034
Turnbury Gates in Dunwoody- call Manny at (770)895-7357
King Trace in Lawrenceville- call Sussan at (404)457-0650
180 Wentworth Terrace, Alpharetta- call Joy at (678)761-3000
3474 Willow Glen Trail, Suwanee in McGinnis Reserve- call Sussan at (404)457-0650
5073 Heartland Trail, Hoschton in Trilogy Park- call Sussan at (404)457-0650
3723 Memphis Drive, Suwanee in Shadowbrook- call Christy at (678)863-3778
Look for our signs and blue balloons, or call for more details!
1-855-770-HOME