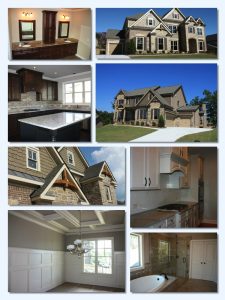 We are now experiencing multiple offers on homes that have just started construction in many new home communities.  Here are some helpful hints a¦
Offer full price (or more).
Do not ask for changes to the home: If the home is already built or in the process of being built. Fewer or no changes will result in a faster completion date. Given a choice, more than likely, the builder will side with the Buyer that loves the home the way it is.
Do not ask the builder for concessions. If there are any, the on-site agent will let you know.
Bring your offer without contingencies of any kind. A contingency offers the Buyer a way out of the contract so the Seller may wish to accept the offer that will go to closing guaranteed (no contingency).
Be prepared to show the Seller how sincere you are in purchasing the home.  Money talksa¦ put down more earnest money or builder deposit than the Builder is requesting.
Bring your preapproval letter to the contract signing.
Even better, bring your pre-approval to the contract signing with one of the Buildera™s approved lenders.
Do not ask for a closing date sooner or later than the completion date. Try to be flexible with the Buildera™s schedule. They are already under tremendous amounts of pressure to finish all of the other homes that are already under contract. (Keep in mind that there is a huge shortage of man power to finish these homes and Builders are working long hours as is.)
If you try to close sooner than the home is ready, the builder will be required to arrange the building schedule of all already under contract homes in order to accommodate your completion date and jeopardize finishing the others on time. This is not a scenario that the Builder wishes to encounter.
If you try to close way past the completion date, the builder has loan carry costs that he must incur.
Try to follow the terms of the agreement. For example, if the builder says his closing attorney is ABC Closing Office and they have done a super job for the Builder in the past; dona™t try to get the Builder to switch closing attorney for just one deal. The preferred Closing Attorney usually knows the contract like the back of their hand and is experienced in our process and procedures.
Now you are all set to go and write a contract! Make it a good one so that your offer stands out!