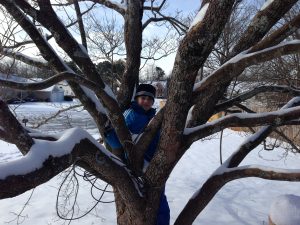 Nobody likes having to deal with the cold in winter. We don't like having to go outside to start our cars early, we don't like the sudden temperature changes, and we don't like having to deal with the cold bite of the winter wind. So with all of these unlikable cold issues going on outside of the home, why would you invite the cold weather in your home as well? Fortunately there are a few great ways to ensure your home and your garage stay warm and keep all of that nasty cool weather outside. 
a¢Insulate walls and attic.
a¢Caulk and weather-strip doors and windows.
a¢Install storm windows or cover windows with plastic from the inside.
a¢Insulate any water lines that run along outer walls (water will be less likely to freeze).
a¢Have chimney and flue inspected.
a¢Install easy-to-read outdoor thermometer.