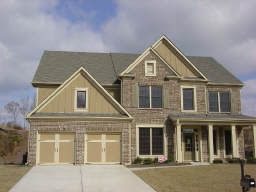 With the overall changes in the market in the last few years, it is hard to know the kind of reaction that I will elicit when I tell people that I sell Real Estate for a living. I am always prepared for people to cringe or tell me that they feel sorry for me. Well, I am here to stay, and I will proudly tell anyone I meet that- "I love real estate. I love what I do. I believe in what I do, or I wouldn't do it, and I do it with a smile on my face!"
At the Home South Community that my partner and I are selling, we have been doing phenomenal since we opened for sales. At Hanover Place in Alpharetta we have sold 12 homes since January 2011. (Some subdivisions will not sell that many in all of 2011!)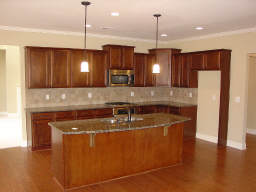 I would like to think the reason that our community is doing so wonderful is because of the uplifting, no pressure attitude that we bring to our subdivision. Of course, I am sure it mostly has to do with the beautifully constructed and well priced homes that Home South Communities are building in Hanover Place and 9 other communities around Metro Atlanta.
It is true that we never know how some people will feel about "sales people" but I want to thank the gentleman who watched me put an under contract sign on a vacant lot late one Sunday evening and as I drove by he gave me the "thumbs up" signal and waved heartily. This is the kind of reaction that makes us proud to do what we do! It is also always a joyful experience to know that another person is realizing the American Dream of owning their own home.
I will continue to happily sell homes and look forward to my next "thumbs up". Who knows, it may even come from you. Please check out the homes at Hanover Place soon by contacting Belinda Deeb at (404)234- 3499 or Cameron Cashion at (770)366-1915.
1-855-770-HOME