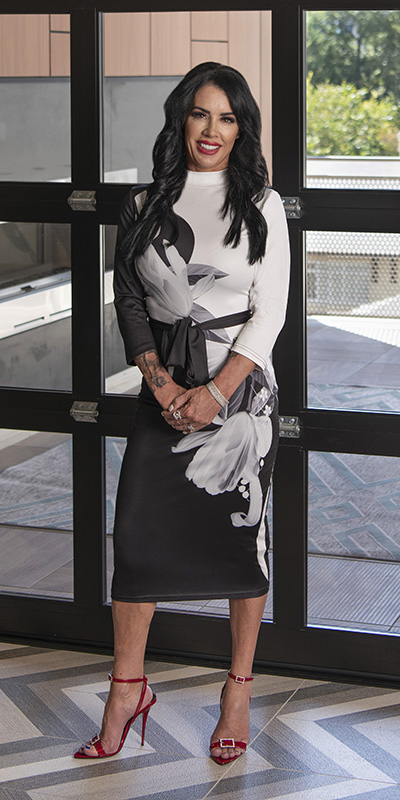 Once a young mother of two working paycheck to paycheck, Tamra Wade, owner of RE/MAX TRU, took the plunge into the real estate industry in search of a job that offered unlimited potential. "I've always loved interior decorating," she says. "So, when an agent offered me her job to cover days off, I jumped on it." She got her real estate license, and the rest is history. A successful real estate agent and broker for over 23 years, Wade learns her markets inside and out by driving through areas and getting involved with real estate networks and doing online research.
Wade has developed a strong work ethic, which has paid dividends in the real estate industry. "I got involved in real estate at 23-years-old but started working when I was quite young," she says. "I learned a lot about dedication, commitment and dependability, which has carried me through."
Always dedicated to finding success for her clients, Wade has found success in her own career in the process. In addition to the Tamra Wade Team of RE/MAX TRU being recognized as the No. 1 team in Atlanta and Georgia for over 10 years, they've also been ranked as the 4th most-successful team in the United States and a Mega Team Top Producer in 2021 from RE/MAX. She is also the co-host of "American Dream TV," an Emmy-nominated show.
Philanthropy is important to both Wade, her brokerage and her team. For every sale they make, they donate $25 to the Children's Miracle Network. They also sponsor a local sports team, and Wade sponsors a child through World Vision International, a humanitarian and advocacy organization.
Outside of the office, Wade finds relaxation and enjoyment through Pilates and spending time with her husband and combined family of eight children.