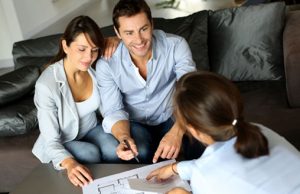 Tamra Wade and Partners, is now hiring new on-site agents. New Home Consultants with the Tamra Wade and Partners team are confident, enthusiastic sales people that genuinely desire to work with new home buyers.
As a New Home Consultant, you will have the opportunity to work with some of the metro Atlanta area€™s top home builders, including Home South Communities, Chafin Communities, Expo Homes and more. Tamra Wade and Partners currently markets homes in more than a dozen communities in Cobb, Forsyth, Fulton and Gwinnett counties.
New employees with the Tamra Wade and Partners team will be trained to meet or exceed sales and closing goals. Experience is not necessary, but applicants must hold an active Georgia real estate license and must be willing to work weekends.
Other responsibilities for New Home Consultants include:
Be able to work with all departments to ensure accurate and timely information is passed along to clients.
Be able to write accurate and timely sales agreements within prescribed parameters.
Connect with other agents to schedule walk-through appointments.
Follow up with potential customers about home buyer incentive programs.
Continually improve and add to your product knowledge and home sales/building industry acumen.
Be able to process sales agreements and contracts.
Must be able to work in a fast-paced and demanding team-oriented setting.
Must be self-motivating and have exceptional interpersonal skills.
For more information on applying as a New Home Consultant with Tamra Wade and Partners, contact Jackie Marsack at JackieMarsack@TamraWadeandPartners.com.  To learn more about the Tamra Wade and Partners team, visit tamrawade.com.