Tamra Wade and Partners was recognized for being the No. 1 RE/MAX team in the state of Georgia by achieving the highest combined sales. The picture below shows some of the team's on-site agents at the award ceremony.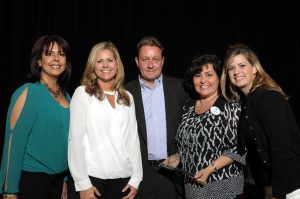 The Tamra Wade and Partners team provides metro Atlanta home buyers, sellers and builders with more than 20 years of real estate experience and service that is available seven days a week. The team of 20 agents acts as both on-site agents, listing agents and buyera™s agents as they work in new construction, residential and commercial markets. The on-site agents work with some of metro Atlanta€™s largest private home builders, bringing area home buyers a wide variety of home styles and price points, while the buyera™s agents and listing agents aim to represent the buyer or seller and their best interests during the purchasing or selling process.
For more information on Tamra Wade and Partners or the available homes , visit tamrawade.com or call 1-855-770-HOME.