What could be better than living near the heart of one of Georgia's most family-friendly cities? With stunning design and style, exceptional features and materials, and master-on-main layouts that will make life so easy, the new homes of Robinson Walk in Suwanee are the answer to that question. Luxury, comfort, and access to absolutely everything that makes Suwanee such a beautiful gem are just the start of what you can expect in this neighborhood. It's all thanks to the vision of our builder partner Silver Hill Homes, who selected this location specifically to create an outstanding lifestyle in an intimate community – near some of Suwanee's favorite parks and attractions. Discover what's waiting for you and your family at Robinson Walk in Suwanee.
Walk or Roll to Sims Lake Park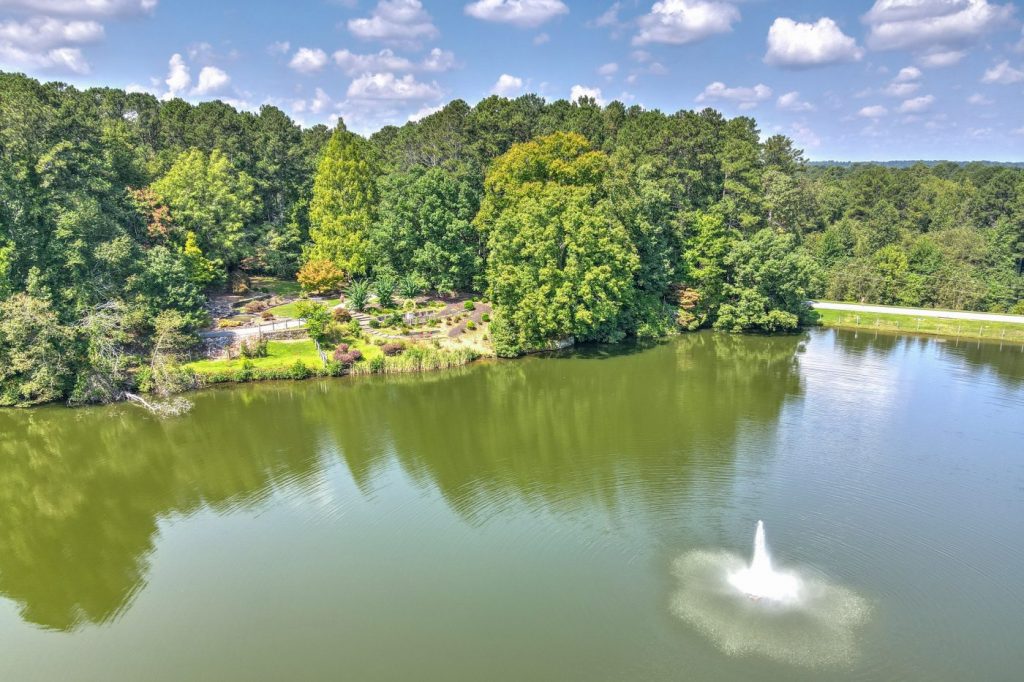 As you pull up to the neighborhood, the gorgeous Georgia greenery gives way to beautiful landscaping and inviting sidewalks. Your first visit will provide proof enough, this area begs you to come out and enjoy your favorite outdoor activities – whether that's a brisk bike ride or a leisurely stroll. In a matter of minutes, your feet or wheels can carry you (and any kids or guests in tow) down to Sims Lake Park. Here you and the family can enjoy a playground, picnic tables, a 1.2-mile trail, and some gorgeous public sculptures – all around a seven-acre lake with a dock. Bike down here for a relaxing lakeside breather or walk on your own two feet and use the looping trail to get conditioned for a longer hike on the Suwanee Greenway.
Excitement Awaits in Suwanee Town Center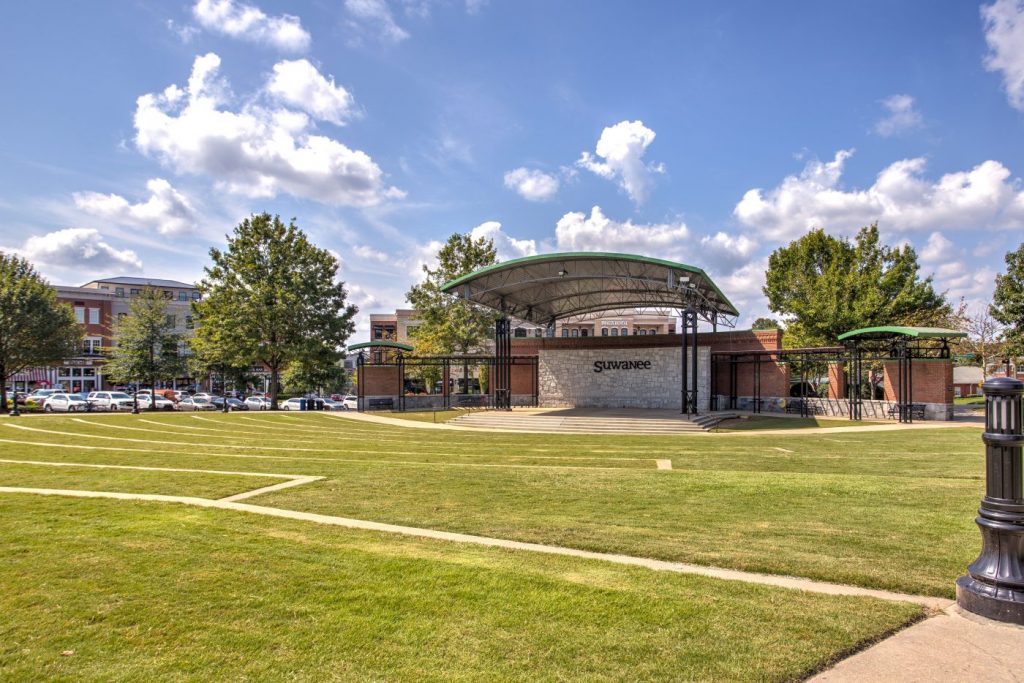 In less than 10 minutes, you and your family can be out the door and onto countless memories and days of relaxation at Suwanee Town Center. This beautiful city park is the very center of activity in Suwanee, and whether it's the day of Suwanee Fest in September, time for Santa to light up the town Christmas Tree in December, or just an average sunny Saturday, there is always something fun to do here.
The splash fountain is a favorite among local kids, especially on hot summer afternoons. A playground and looping footpaths offer more than a few ways to blow off steam, and a sweeping lawn and seating all around give you plenty of opportunities to relax in front of City Hall. And, with an amphitheater right there in the park, you can bet there are local productions, concerts, and exciting city events planned all year round.
Find Your Luxurious New Home in Robinson Walk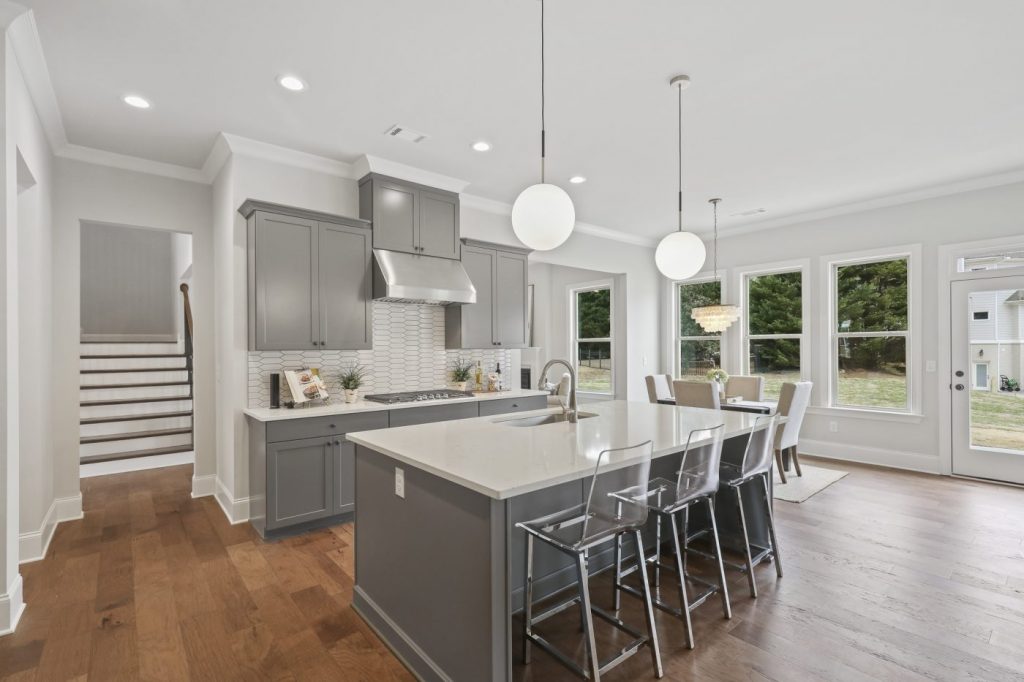 And that barely scratches the surface of everything waiting for you here. Whether you want to take guests to some of the best Gwinnett shopping, or you want to sharpen your game on one of several world-class local golf courses near home in Suwanee, Robinson Walk from Silver Hill Homes is the ideal neighborhood to experience it all. Plus, families of high schoolers will discover that the neighborhood is literally right across the street from the top-rated North Gwinnett High School. This neighborhood is brand new, but do not wait – a limited number of homesites means that time is limited to find your luxurious new home in this Suwanee neighborhood. Reach out to us today to learn more about Robinson Walk.