Discover exactly the living space you want, it's for sale in a Modern Farmhouse-style barndominium home that makes way for years of unforgettable living here in Jefferson. When it comes to space, style, and comforting luxury, the Modern Farmhouse philosophy of home design has set the standard that's creating exceptional living experiences for families and homeowners of all kinds. This style has grown since its entry into the spotlight, and the culmination of it all can be seen in the standout design of the barndominiums on offer from Bassett Signature Homes.
In the new construction Jefferson neighborhood Swift Creek, You'll find homes from our builder partners Bassett Signature Homes. They have created a collection of barndominiums (or barndos) that feature Modern Farmhouse style from the very bottom up. And if you look closely, you'll find that the luxury in these homes goes far beyond aesthetics! Read on to learn all about the Modern Farmhouse barndominiums for sale at Swift Creek in Jefferson.
Farmhouse Barndominiums for Sale in Jefferson
Bassett Signature Homes has taken the exceptionally flexible barndominium concept to the limits of luxury and comfort in Swift Creek. These homes are built on estate-sized lots, and six homesites means an intimate neighborhood atmosphere is in store for homebuyers who find their place here. As is the case for many barndominium designs, space and flexibility are well-balanced in these homes – and no compromises were made in these layouts!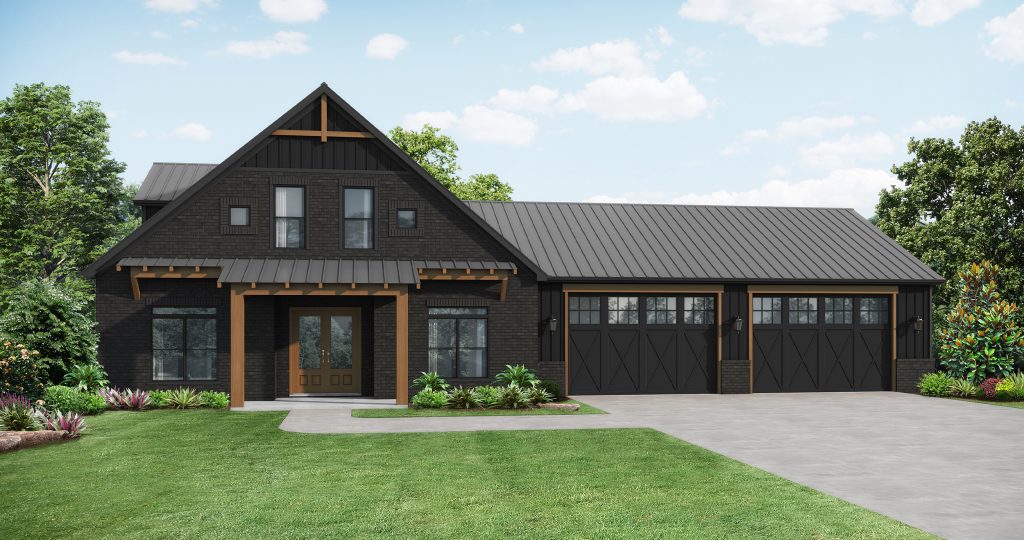 Luxury Layout Details
In addition to a choice of open-concept or more traditionally separated living spaces, homeowners can enjoy these exceptional layout details:
Available master-on-main floor plans
Spacious walk-through master closets attached to laundry rooms (per plan)
First-floor guest suites
Patios and wraparound porches
Extensive kitchen countertops, including a wraparound breakfast bar on the central island per floor plan
Walk-in pantries
Mudrooms and walk-in coat closets
Upstairs lofts, open to the grand rooms and living spaces.
Additional upstairs guest suites and bedrooms
Garages designed with 1000+ square feet – with room for multiple cars, boats, and recreational vehicles
Cathedral ceilings, with two-story great rooms
Exceptional Standard Features and Fixtures
Of course, what is the space in your home without functional details that make life easier and more enjoyable? You'll smile to yourself every time you (or your guests) notice these functional fixtures and details:
Built-in cubbies, benches, and features like sinks in mudrooms, laundry, and stairways – per plan
Double-sided fireplaces per floor plan
Granite countertops and
Garden tubs and walk-in showers in master suites
Double vanities
Upstairs fireplaces per floor plan
Walk-in closets in secondary bedrooms
Additional design details such as wrapped beams, upgraded trim, monorail stairs, and metal roofs all add to the exceptional character in these homes – and that's not even all there is to discover in Swift Creek. Homeowners here will also get to enjoy cutting-edge smart home packages, as well as enormous yards of 8 acres or more. Each detail lends a unique depth to the design of your home that you will not find anywhere else, and helps you create exactly the lifestyle you want.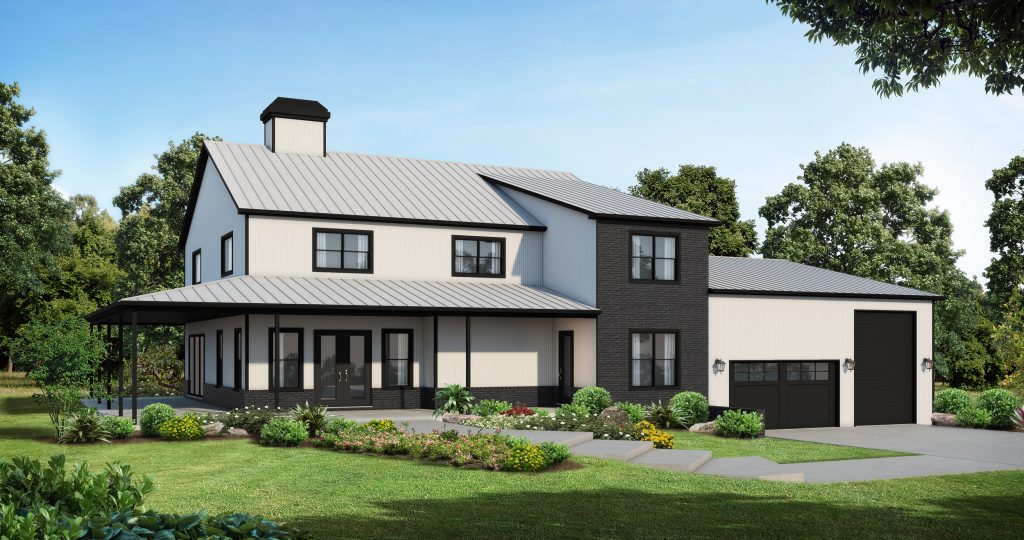 The Ideal Farmhouse Home Nestled in an Ideal Location
In a growing area like Jefferson, finding a new Modern Farmhouse home such as these means much more than creating a nice atmosphere for living. Families of schoolchildren here will also have access to stellar schools in the area, such as Gum Springs Elementary, West Jackson Middle, and Jackson County High School. Nearby Braselton also offers wonderful boutique shopping, great dining, and entertainment destinations like Chateau Elan Resort and Road Atlanta. Taken all together, a home in Swift Creek is much more than a place to live. It's the foundation of an amazing future surrounded by the bucolic scenery and character of classic Georgia living. Opportunities are under construction here right now. Reach out to the attending agents in this community and see for yourself what's waiting for you.