Imagine life in a neighborhood nestled right in the heart of Georgia, surrounded by greenery and outdoor activities, with access to the kinds of conveniences and attractions you can only get in the city. Macon, Georgia offers culture, entertainment, shopping, and all the services you'll need for life to flourish. And, for some lucky homebuyers, it's also host to a number of communities from our exceptional builder partners. New homes are available for sale now here in Macon, with several new neighborhoods on the way – so there is no better time to discover the one that's right for you. Read on and find out what makes Macon such an amazing place to live, and the communities our builder partners are working on right here in the heart of Georgia.
Why Move to Macon, Georgia?
The lifestyle you'll enjoy in Macon showcases some of the best in Georgian living. Historical architecture lines the streets downtown, alongside the sweeping Mercer college campus, local restaurants, boutiques, shops, gorgeous historical homes, museums, and auditoriums. Guests and visitors will be blown away when you take them downtown for a show or tour – and you'll find your own favorite spots all around town to relish on any night out.
Also throughout town are a variety of parks, from Tattnall Square Park with its playground and regular city events, to Amerson River Park, featuring trails, activities, and gorgeous natural views right on the Ocmulgee river. And this is just a fraction of what residents can look forward to. For luxurious living among all that makes Georgia great, Macon ensures that homeowners, their families, their guests, and all visitors will find something to love, whether they're shopping, dining, or just relaxing.
Homes for Sale Now in Macon, Georgia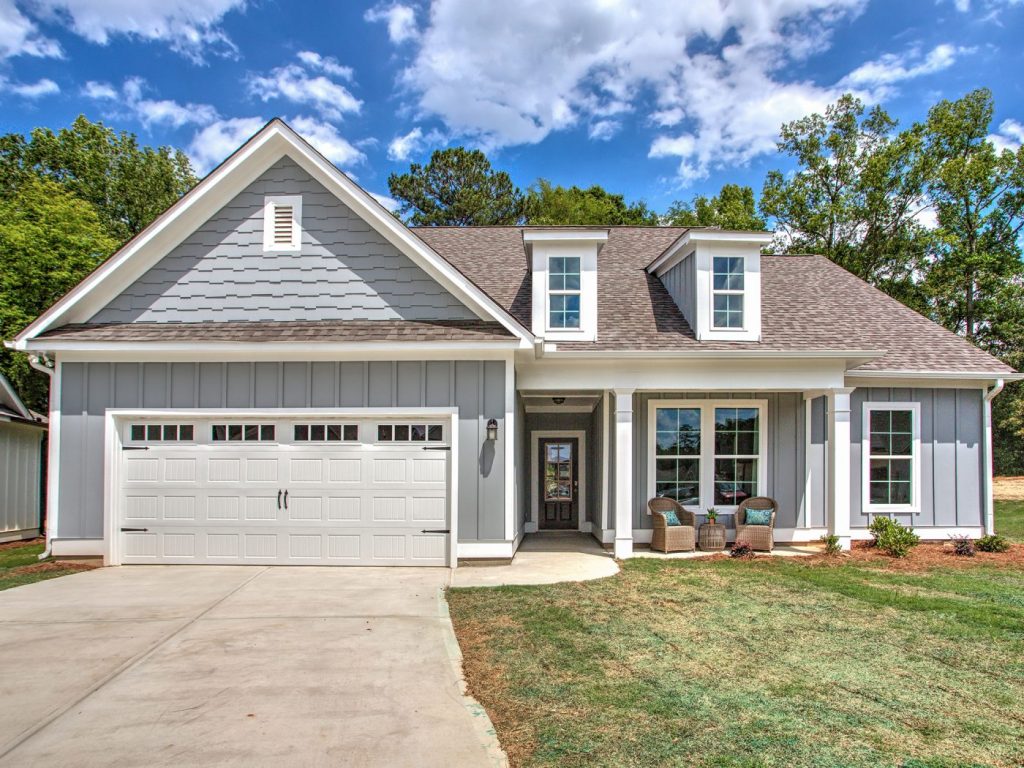 For those looking to move to the Macon area as soon as possible, you're in luck. One of our builder partners, My Home Communities, has brought their exceptional 4-bedroom designs to Macon, and Villas at Rivoli is selling right now from the $300's – with a special limited-time $10,000 any way you want it incentive*. Just a 15-minute drive will take you right downtown – but this gated, maintenance-free neighborhood offers plenty to make life at home just as sweet.
These homes feature comfortable one-level ranch layouts and gorgeous design details. Elevation options include premium exterior materials like stacked stone and four-side Hardi Plank board and batten. The comfortable, open-concept master-on-main layouts offer space for entertaining as well as total convenience for everyday life. Homebuyers will also find exceptional covered patios with ceiling fans and outlets out back in every home – offering the ideal space to enjoy the outdoors with friends and loved ones. Maintenance-free living means no more lawnmowing and plenty of time for relaxation. And, the decorated model home is open now in this community – waiting for you to come tour. Reach out to our agent here to learn more.
New Neighborhoods Available Now and Coming Soon Nearby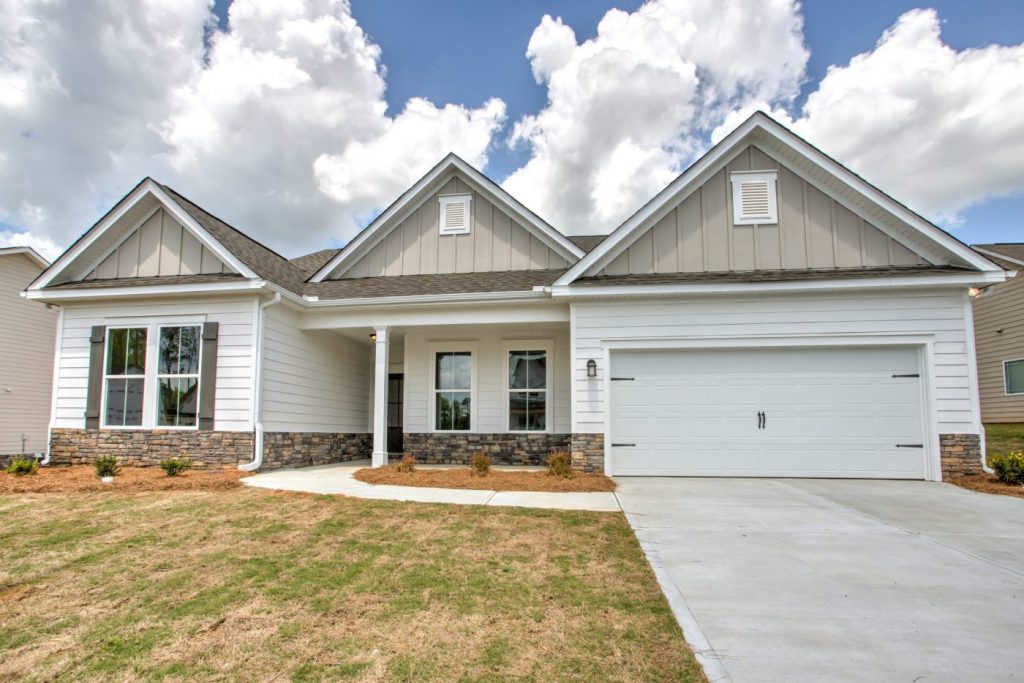 And that's just one neighborhood our partners are building in the area. Manor at Montpelier in Forsyth, for example, is selling right now and offers a number of one- and two-story homes that can qualify for USDA financing, with an additional $10,000 closing cost incentive available for a limited time*. Interested homebuyers can also get an inside look in this neighborhood's new model home by scheduling a tour. Just a short drive south of Macon you'll find a number of coming-soon communities with new homes for sale, such as Old Stone Crossing and Thomas Landing outside of Warner Robins. With just a single visit to this iconic Georgia town, it's easy to see what makes it a special place to live. Come visit one of our new construction neighborhoods in the area for a tour – but be sure to make plenty of time to enjoy the sights and attractions here in Macon, Georgia.
*As of June 2022: neighborhood incentives subject to change without notice and additional terms, contact community agent for more details.