I keep hearing over and over that homes that are on the market for sale are going into bidding wars. Several buyers are bidding on the same home and driving the prices way up. Since there is only one person that aœwin sa the bidding war, all of those buyers that did not win are all back in the market looking for another similar home a just like the one you are looking for!
One way to avoid this bidding war on finished homes is to build a new home! It is a very easy process.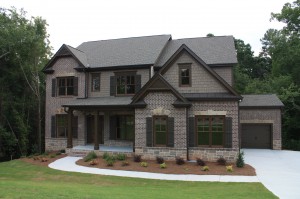 Step One: Find out how much home you can afford. Holt Builders offers several different lenders to choose from to make certain you can find the financing you desire.
Step Two: Select a new home community with a reputable builder. Stonewater Creek is a lovely community complete with swimming pool, water slide, mushroom fountains, tennis courts, gated entrance and so much more! Holt Builders takes pride in being a trusted builder with many years of experience.
Step Three: Narrow down to one floor plan and select a home site on which to build. At Stonewater Creek there are several 4 a" 6 bedroom floor plans to select from. The onsite agents will be happy to help you and your family select a home site.
Step Four: Read and Sign on the dotted line. Do not forget your checkbook for Earnest Money and any Builder Deposits that are required.  Holt Buildera™s contract is a very friendly and easy to read contract.
Step Five: Now that you are under contract, you should diligently apply for the loan and make any design appointments that are required. Some lenders are allowing you to lock rates many months in advance! Do not expect much to happen at the home site for approximately 4 a" 6 weeks.  You will notice on the Stonewater Creek by Holt Builders Facebook Page that there is a photo album devoted to your home site!
Step Six: Enjoy the progress; relaxa¦ go on a vacation. The onsite agents at Stonewater Creek will be happy to keep you up to date on the progress of your home and let you know if there is anything additional required.
Step Seven: Go to closing and collect your keys so that you may begin to enjoy your home right away! 
If you have questions or are interested in learning more about new home opportunities, please call 1-855-770-HOME or visit tamrawade.com.